Common Types of Pigmentation
Pigmentation is the colouring of your skin. It is a skin condition where patches of the skin turn into a darker shade of colour due to excessive presence of melanin, found on skin surface. Melanin is produced by melanocytes and functions as miniature umbrellas to skin cells to protect the skin from sun and UV damages.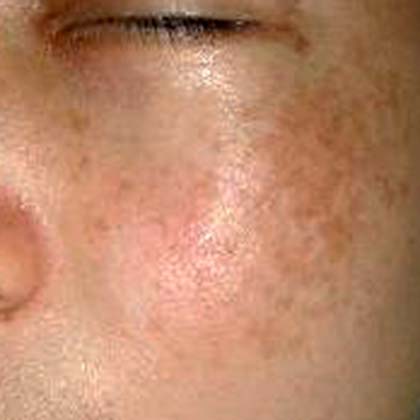 FRECKLES
Freckles are flat, tanned, and found in the size of matchstick heads.
It is caused by uneven distribution of melanin; as a result freckles usually appear uniform in color.
Freckles are genetic and usually occur during young age.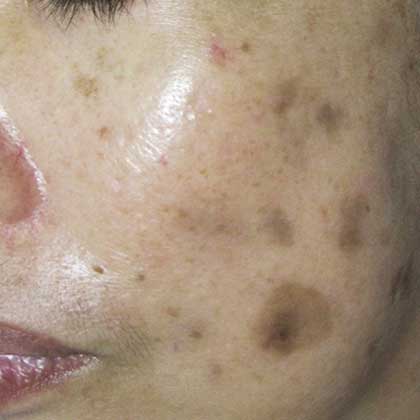 MELASMA/ CHLOASMA
Melasma is also known as the 'mask of pregnancy' and commonly occurs to women during their reproduction period.
It usually affects females because of the presence of female hormones such as estrogen, progesterone and melanocytes stimulating hormone.
Only 1/20 men are affected.
There are 3 types of melasma: epidermal, dermal and mixed.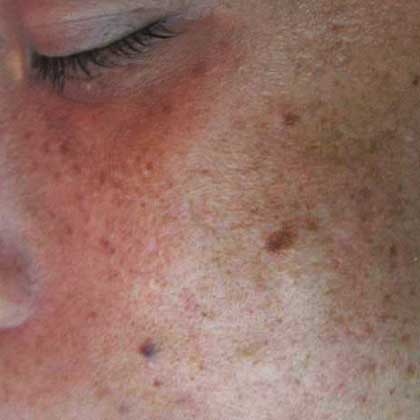 POST-INFLAMMATORY HYPERPIGMENTATION (PIH)
PIH develops through inflamed wounds.
When a wound causes skin inflammation, keratinocytes will produce melanin excessively resulting in skin discolouration on the wounded area.
PIH's condition may be aggravated by chemical peels, laser treatments and IPL.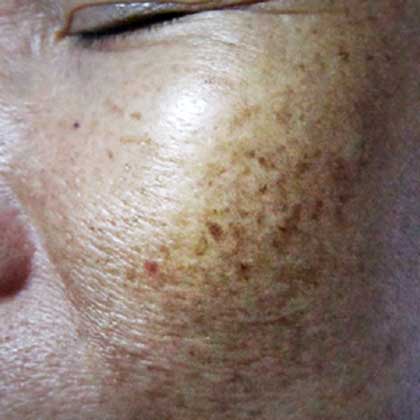 AGE SPOTS/ LIVER SPOTS
Age spots tend to develop after the age of 40, to which it indicates that the skin has entered its aging period.
When skin ages and is further exposed to environmental damages, melanocytes consistently produce melanin to protect the skin.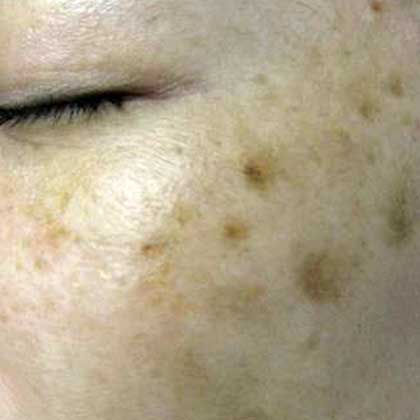 POST-ACNE PIGMENTATION (PAP)
PAP develops from acne lesions that have healed.
It is caused by the overproduction of melanin in reaction to inflammation on the affected area.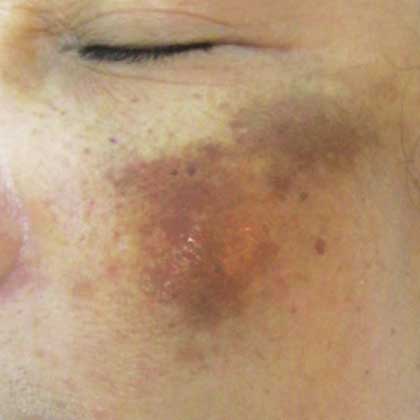 SUN BURN PIGMENTATION (SBP)
SBP develops from the overexposure of sun or ultraviolet sources.
SBP is found on areas of the skin that are more exposed to sun or UV damages.