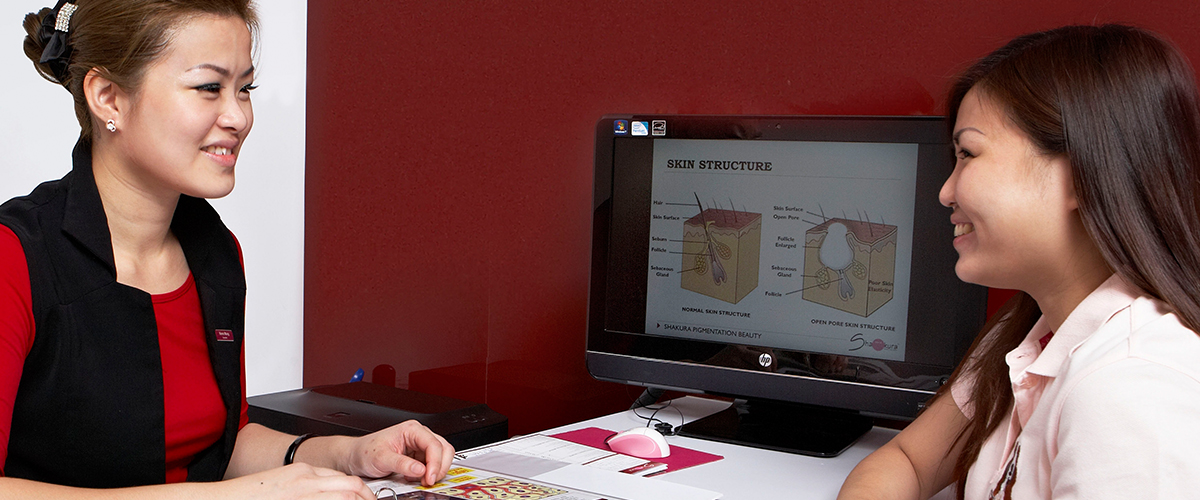 In the previous article , we mentioned that pigmentation takes 10 to 20 years to form, so as the old saying goes: prevention is better than cure! Either if you still have spotless skin or you already have pigmentation problems, here are a few must-know tips that can help you keep (more) dark spots at bay!
1. Prevent over-exposure to UVA rays
Easily put, avoid staying outdoors for prolonged hours. This includes during cloudy and rainy days. UVA rays are not only present when there is sunlight. They're able to penetrate clouds and are generally everywhere!
Although sun rays can still penetrate clothing, it's better to put an extra barrier than just giving up! If you can't prevent staying outdoors, take as much sun care as possible. Wear hats or long sleeved clothing to cover up as much skin as possible. Of course you would look quite ridiculous if you're taking a trip to the beach, so the next point is the next best thing.
2. Sunblock to block the sun rays!
Unless you live underground, it's not possible to totally avoid the sun. UV rays are everywhere, including when you're indoors. That's why it's essential that you apply sun block, no matter where you go!
Many people have the misconception that we only need sunblock when we're going to be under the sun, but nope, apply sunblock wherever you go! If you're going to be indoors, you can always opt for a sunblock with lower SPF, and if you're outdoors, invest in a good sunblock with sufficient SPF! Remember to reapply every few hours.
3. Get skin care products or food that contain antioxidants
One of the causes for pigmentation is simply ageing. As we age, our skin becomes thinner and paler, giving dark spots a chance to shine! Getting products or food that contains antioxidants will help even skin tone and slow down the ageing rate of your skin, better preventing dark spots from appearing.
4. Visit a pigmentation expert
Visiting a pigmentation expert before having dark spots? YES! After all, it takes years to form, and a pigmentation expert will be able to detect if you already have these signs lying under the top most layer of your skin, ready to pop up anytime they get a cue. If you already have pigmentations, visiting an expert will not only help you remove your dark spots, it will prevent near dark spots from forming. Make an appointment at Shakura Pigmentation Beauty and get a thorough skin analysis. You'll be surprised to see the results!